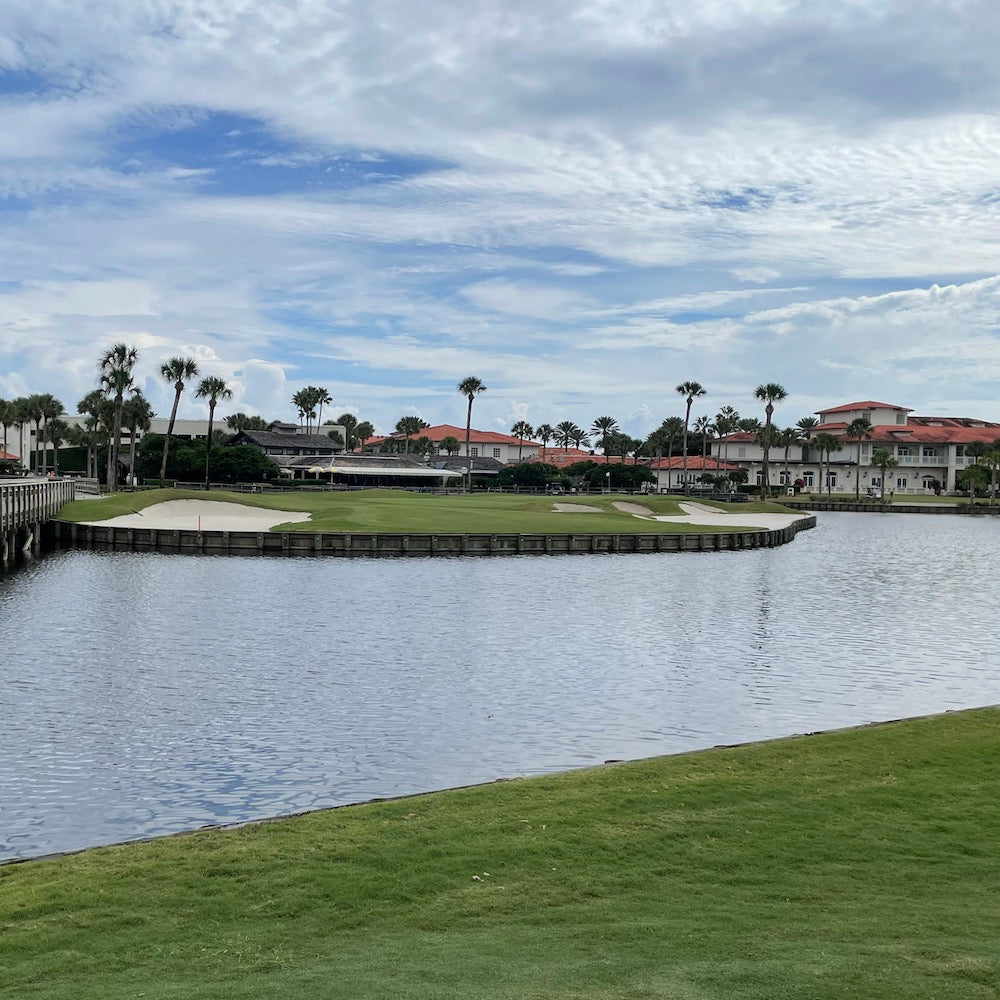 Communication is the biggest key. Arrangements are made with the golf courses to schedule the date(s) for the diving. This gives the course time to plan according to their schedule and ours.

Our team brings all the equipment needed for recovering golf balls and checks in at the Pro-Shop before diving can begin to let the staff know they will be on the course.

A team consists of 2 divers and a diver tender. Before divers enter the water a sign is placed for golfer/diver safety awareness. The team does an inspection of the lake/pond for anything that may be harmful and inspect all the equipment to make sure everything is working properly.

While the divers are in the water the tender is recording the time the diver entered the water and keeps a close eye on the divers. The diver can fill up a lobster bag in less than 30 minutes, the lobster bag holds approximately 350 golf balls. The diver tender separates lake trash from golf balls and the trash goes into a waste can.

At the end of the day, the team checks out with the Pro Shop to inform the golf pro of daily results. The team then loads the box truck with all the recovered golf balls. The golf balls are transported to Challenge Enterprise where they are unloaded and processed.

Recovered golf balls are delivered to Challenge Enterprises several times a week, where employees with different abilities are employed to provide the labor from receiving, cleaning, sorting, and packaging the golf balls for BallHawker.

Every useable golf ball is scrubbed clean and allowed to air dry. Once clean and dry, the golf balls are sorted for quality. Golf balls that are deemed reusable are sorted into seven premium brands, including but not limited to Callaway, Bridgestone, Snell, Srixon, TaylorMade, Titleist, and Vice.

The seven premium brands are then sorted, boxed, labeled, and prepared for resale by BallHawker or in Golf Pro Shops across Florida. The remaining useable golf balls are packed into 60-pound bags, palletized, and shipped out for bulk sale to other retailers.

When consumers purchase from BallHawker, not only are they helping to keep our waterways clean and supporting a small business; but they are also creating jobs for people with different abilities on the road to greater independence and inclusion in the workforce.

Watch our partners in action